"Coming home", a project by the Emmaus House and Central Synagogue, is the process formerly incarcerated individuals go through as they work to rejoin society and re-create their lives. But not everyone who leaves prison has a home to return to. Not everyone has known the comforts of home as we think of it: as a warm, loving, safe place. Not everyone who leaves prison has resolved the issues they face or has the support to reimagine what their lives can be.

We introduce ourselves to the group. Men and women, ranging in age from twenty to seventy-four, find their way to this workshop. Most have come to learn about digital photography. We will learn about ISO; aperture; composition; portraiture; and documentation. We will also learn to see each other. To hear each other's stories. To see each other's lives. We will see that we are not alone. We are not the worst thing we've ever done, and the circumstances of our past need not dictate our future.


Bird Alone
Gregory Frederick
It speaks to the quiet joys of living in the moment.
When thoughts can soar, giving you a peace you'd never imagined
Hope Springs Eternal
Anthony Small

We are survivors, my ancestors, my family, myself. After what I went through, after decades of incarceration, I came out more alive. A rebirth happened. I gave birth to myself. I never smiled a lot - there weren't many reasons to do so. My portrait shows me smiling, inwardly and outwardly. It is my expression of peace and hope for myself. As long as you live you have hope. I want to be that hope for others, for those who don't know how to be alive, for those who are lost.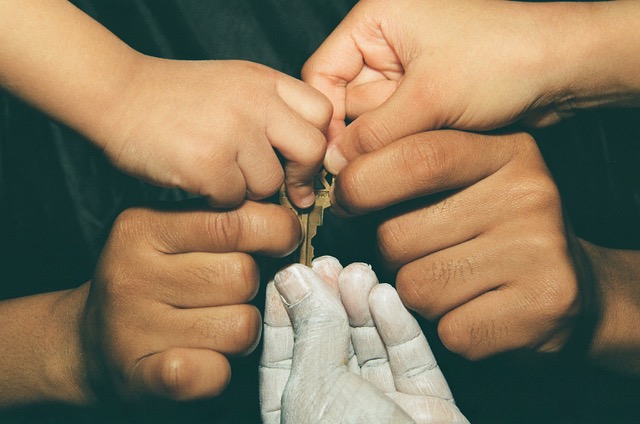 Unlock the Future with the Past
Ash
This photo illustrates hope because it depicts the importance of all generations of a family coming together, full circle. That is the key when we gather as one: older, old, young and younger. We should make it our mission to listen to the wisdom of elders, pay attention to what children teach us, be guided by our ancestors on the other side (hand painted white).
See Me
David Espinosa
Soul, spirit, light, cosmic energy.
My joy, my laughter, my HOPE.


STICH BY STICH

Stone
This piece holds a lot of sentimental value to not only me, but to my mother more specifically, who created this piece of art.

Losing a parent for many, is one of the hardest things to go through on this physical plane. When my mother was 16 years of age, her mother transitioned to the afterlife.

Things happen to everyone, but it's not what happens, it's what you DO!

My mother turned her grief into beauty.

Which to me symbolizes that no matter what challenges you or what we may go through,
there is always hope for better.

Mother Holding Child's Hand
Lori Del Rio
I am growing and learning to love myself more every day, also creating inner peace. I am grateful to be where I'm at in my life. The picture that I created gives me hope that, one day, I'll see and hold my children again.

Against all odds, against logic, I still hope.

Empowering the Passage to Passover
Katherine Gerald


Each life has its season embedded with everlasting memories ofstrength and courage. Our ancestors have nurtured and protected ourpeople of long suffering with determination to rise above and beyondthe confusion of social construction. The gatekeepers have heard theinnocence of dreams, the voice of change, and the lived experience thatinspired healing and hope. Let our hearts rejoice in harmony with oneanother, maintaining humanity in our community. Share love, give love, receive love.